The Eruptive Islands of Lofoten
FOTOGRAFIA DE PAISATGE D'AUTOR
Inauguración Viernes 28 de Octubre
Del 28 de octubre al 30 de diciembre de 2016

Espai de fotografia Francesc Català-Roca
Horarios de visita:
De lunes a viernes, de 17 a 19 h
Martes y jueves, de 12 a 14 h
Espai de fotografia Francesc Català-Roca
C/ de Llança, 21, La Nova Esquerra de l'Eixample Barcelona
_
---
Fotografía Minutera
'Una imagen que se parece a ti'
Retratos como en el pasado, entregados en el presente, para el futuro.

Este proyecto se propone recuperar el oficio del fotógrafo minutero que a finales del siglo XIX y principio del siglo XX se situaba en lugares concurrido de la ciudad y sacaba retratos "al minuto" con una máquina rústica, a veces fabricada por ellos mismos.
Rápidos, baratos y curiosos, ofrecían a los paseantes y a los turistas la posibilidad de llevarse el recuerdo de un día en el centro o una visita a la ciudad.
El mecanismo de su caja es simple: la luz entra a través de una lente y el papel fotográfico puesto en el interior de la cámara captura la imagen negativa del sujeto fotografiado. Una vez que el negativo se ha revelado, el minutero saca la fotografía del negativo para obtener una impresión positiva de la imagen; el histórico proceso argentico del negativo/positivo. Con su caja de madera, que a la vez es una cámara oscura, se podía conseguir un retrato en menos de 10 minutos.
En un mundo donde todo ocurre tan rápido y sin embargo el retrato sigue siendo algo muy actual, el proyecto "ITINERANT PHOTOGRAPHY" quiere proponer un encuentro histórico y al mismo tiempo una pauta mágica y atemporal, para pararse, relajarse y compartir la experiencia de la fotografía como lo hicieron nuestros ancestros y llevarte entre las manos tu retrato.
Sígueme en Instagram Itinerant Photography
Interesante reportage realizado por Ilaria Boriani
FOTÓGRAFA MINUTERA, ANTROPÓLOGA.
UN TRABAJO QUE APUNTA A LA HUMANIDAD.
BARBARA VA MÁS ALLÁ, LE ENCANTA TRABAJAR CON RITMOS LENTOS, GENERANDO UN HILO CONDUCTOR EMPÁTICO CON QUIEN SERÁ FOTOGRAFIADO.
LA ESPERA ENTRA EN JUEGO ANTES DE REFLEJARNOS LA ESTAMPA FINAL. LOS OJOS DE QUIEN LA RECIBE BRILLAN, REFLEJANDO INMENSA GRATITUD.
UNA FOTOGRAFIA DE OTRO TIEMPO.
_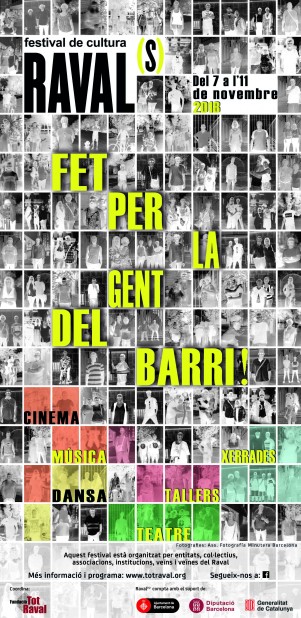 ---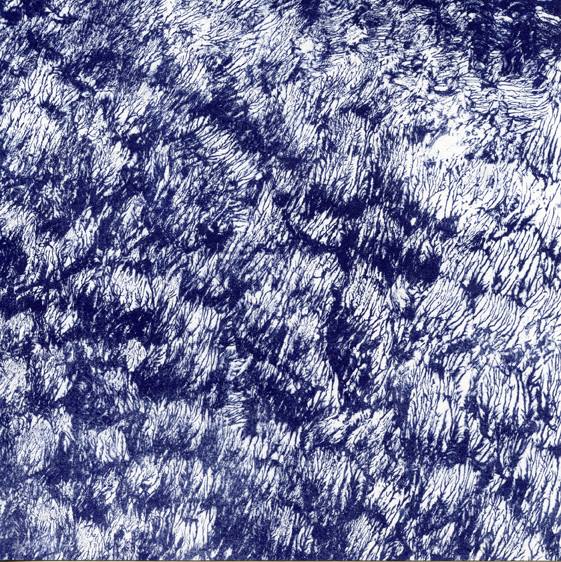 INTERNATIONAL MINI PRINT BIENNIAL 14 APRIL – 20 MAY
Aqua from project "Iceland: Story of Ancient Era" will be exposed during the Seacourt's International Mini Print Biennial.
An exhibition of original prints by 233 artists from 30 countries opens its doors on Thursday 14th in Seacourt
The Centre for Contemporary Printmaking , Bangor at 7.00pm, Northern Ireland.
The exhibition is the 2nd International Mini Print Biennial to be held at the world renowned artist resource and
offers visitors a real insight into the art of printmaking across the globe.
---
2016. Handmade book developed and realized at  Conservatori de les Arts del Llibre, ESDA Llotja, Barcelona
Autumn/Winter 2015
Talleres de Litografía, Grabado y Encuadernació
n3 litography prints on Lito Michel paper 250gr
Single Copy Book

Also available single lithography print.
ON SALE
Book presented during: BuchDruckKunst at Museum der Arbeit, Hamburg 16. 17. January 2016
_
---
2016. Handmade book developed and realized at Talle Milans, Barcelona.
5 stereo photography with stereoviewer
Silver gelatin prints on fiber paper
Shot with two Box tengor cameras
Single copy
ON SALE
2° prize for category Moving images at MIFA (Moskow International Foto Award)
_
---
MIFA (Moskow International Foto Awards) 2015
EMotion series tribute to Isadora Duncan, 2° prize for category Moving images.

_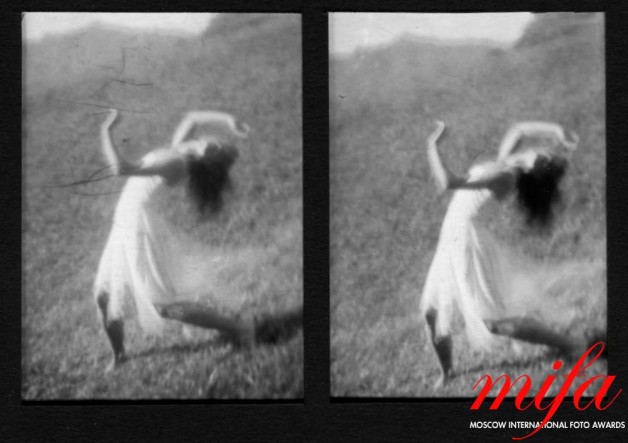 ---
IRELAND: COAST OF LOST SOULS
Nominee Fine Art Photography Awards, category Seascape.
Año: 2015 – Year: 2015
Impresión de edición limitada. Limited Edition Print.
Imagenes captadas en carrete 35 y 120 mm. Images captured on 35mm and 120 mm film.
_
Golpeada por el incesante océano Atlántico doce meses al año, la costa oeste de Irlanda con sus acantilados escarpados es un monumento a la memoria y las leyendas de su pasado.
Las grandes rocas que forman un siluhette a lo largo de la costa son el recuerdo de los grandes bastimentos que llevaban pasajeros que perdieron sus vidas en las profundidades de las oscuras aguas.
Las "Almas Perdidas" hacen que el Océano Atlántico sea salado por las lágrimas derramadas por el dolor de estas perdidas.
Debajo de estas aguas junto a la exuberante vida marina se encuentran muchos restos de misteriosos naufragios.
_
---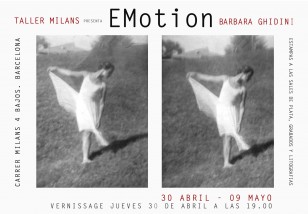 EMotion
Imágenes a las sales de plata. Litografías y grabados.
Barbara Ghidini
Inaguración 30 de Abril . 19.30hs en TALLER MILANS
30 de abril al 09 de mayo.
Una reflexión sobre el movimiento tomando como referencia las esculturas de Giambologna, la danza de Isadora Duncan y las fotografías de Rudolf Koppitz y Eadweard Muybridge.
Las series están motivadas por la voluntad de trascender al movimiento y reconocer la fuerza implícita en la forma dinámica. Detener fotogramas y generar nuevas trayectorias. ¿Lo móvil puede intuirse en su quietud?
Plasticidad interna. Materia, ser, sustancia que transita de una apariencia a otra y genera huecos que contienen lo invisible. ¿Es posible aprehender el escurridizo instante que precede a las incontables formas, a los resultados?
Existe un arte del movimiento, una danza primigenia: el desplazamiento regular de los astros y la conjunción de las estrellas fijas con los planetas errantes, la comunión rítmica de ellos y su armonía disciplinada.
Lo que acontece cambia todo el tiempo. Somos también esa primera danza. Diría Carl Sagan, somos la encarnación local del cosmos que ha crecido hasta tener conciencia de sí. Polvo de estrellas…..
---
A Handbook of Techniques.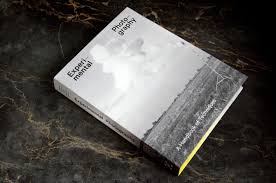 Photography has always been about experimentation, and the advent of digital imaging hasn't stopped this creative force. Now more then ever, in fact, adepts of the craft are discovering new frontiers for reinvention.
Experimental Photography brings an insider's eye to the cutting edge in new analogue photographic techniques, showcasing the most interesting and creative modifications for low-cost film cameras, manual printing techniques and unconventional uses of the medium.
This book guides the reader through the world of photographic special effects and manipulations, documenting techniques and approaches, experimenters and camera makers, as well as their extraordinary creations. To chronicle the scene at its broadest, it also includes a section of some of the most exciting experimental photographers out there today.
Experimental Photography is a manifesto for resisting visual homogenization.
Including artwork by Akroyd & Harvey, Wayne M. Belger, Binh Danh, Matthew Brandt, Francesco Capponi, Jno Cook, Édouard Decam, Ruth Erdt, Cesare Fabbri, Barbara Ghidini, Francisco Gómez, Paolo Gioli, James Guerin, Kwanghun Hyun, Tayo Onorato & Nico Krebs, Brana Vojnovic, Abelardo Morell and many others.
---
Comparto unas paginas del Magazin de la Vanguardia sobre los colectivos que se dedican a revivir técnicas fotográficas del pasado.
---