A Handbook of Techniques.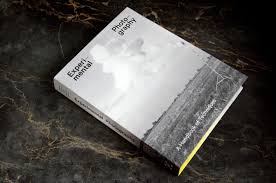 Photography has always been about experimentation, and the advent of digital imaging hasn't stopped this creative force. Now more then ever, in fact, adepts of the craft are discovering new frontiers for reinvention.
Experimental Photography brings an insider's eye to the cutting edge in new analogue photographic techniques, showcasing the most interesting and creative modifications for low-cost film cameras, manual printing techniques and unconventional uses of the medium.
This book guides the reader through the world of photographic special effects and manipulations, documenting techniques and approaches, experimenters and camera makers, as well as their extraordinary creations. To chronicle the scene at its broadest, it also includes a section of some of the most exciting experimental photographers out there today.
Experimental Photography is a manifesto for resisting visual homogenization.
Including artwork by Akroyd & Harvey, Wayne M. Belger, Binh Danh, Matthew Brandt, Francesco Capponi, Jno Cook, Édouard Decam, Ruth Erdt, Cesare Fabbri, Barbara Ghidini, Francisco Gómez, Paolo Gioli, James Guerin, Kwanghun Hyun, Tayo Onorato & Nico Krebs, Brana Vojnovic, Abelardo Morell and many others.
---